17-Year Home Business Pro Reveals...
"The Simple Rejection-Free Formula ALL Top Earners Use To Attract an Endless Supply of Leads, Clients or Business Partners & Cash Flow (on Autopilot)..."
...And How You Can Earn $100k+ Per Year in Your Business by Copying Exactly What He's Done (Even if You're a Complete Newbie).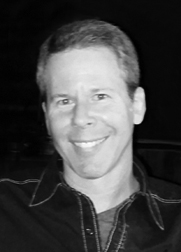 Hey, it's Brad Weinman here...
Let me ask you a few questions:
Are you struggling to succeed in your network marketing, affiliate marketing, or top-tier business?
Frustrated with 'replicated' systems that don't convert as well as others claim they do?
Still buying overpriced leads, cold-calling and getting rejected with little or no results to show for all the money and hard work you've invested?
Are you completely fed up with all the stuff you've tried and just want to learn what REALLY works to get sign-ups and sales in your business?
If so, I can totally relate... because I was once where you are right now.
Here's just a fraction of some of the hair-brained, time-wasting methods I was told I HAD to do if I wanted to be successful:
Make a list and hound my friends and family.
Throw awkward, high-pressure milk and cookie home parties.
Drag people to hotel meetings and 'Super Saturday' rah-rah events.
Submit my loved ones to "Boiler Room"-esque 3-way calls.
Approach (and accost) well-dressed strangers at local book stores.
Cold-call dead-beat tire kickers and get cursed out for hours on end.
Put up signs on telephone poles (illegally).
Wear embarrassing buttons and pins.
Meetups at Starbucks.
Seriously?!?
If any of this sounds familiar, it should because it's the same crap that was drilled into my head when I joined my first network marketing business.
Screw that. It's the 21st century!
Now, you've probably heard a million opinions and gotten a ton of "free advice" (usually worth about what you pay for it), and you're more confused than ever.
That's OK. It's not your fault.
Help is on the way...
Because the simple formula I'm about to reveal to you is proven to attract eager, ready-to-buy prospects to you and your business.
Here are a few examples of commissions I've earned using this timeless formula in my own business (my company is Synergy Global Ventures):
Earnings Disclaimer: My results aren't typical. Your mileage may vary.
But I'm not the only one who's made serious money with it...
As you're about to see, I've taught my formula to thousands of marketing newbs (and seasoned pros) who have gone on to build six, seven, and even eight-figure businesses:
Brad,

Just ONE crucial thing I learned from you about attraction marketing has resulted in me being able to build a Massive brand in the network marketing industry, and growing business from $300 a month to doing over $75,000 a month in 14 months on the Internet.

That CAN NOT be taken lightly… and I truthfully owe you big time my friend. The knowledge you shared with me, and the instruction you gave played a direct part in that.

Thanks for being you, thanks for empowering our industry, and teaching people the real deal stuff when it comes to being a true success.

Your friend,

Jonathan Budd
5X Your Income in Half The Time
The powerful formula I want to share with you works just as well today as it did in 2001 when I first stumbled on it by accident. In fact, I still use it in all of my online moneymaking ventures.
It creates a 'zero anxiety / zero rejection' environment that attracts the right kind of people to you and repels the wrong kind.
That's why this formula is so special... and so important.
The Days of "Old School" Business Building Strategies NO LONGER Apply in This New Economy
I don't know about you, but the idea of "Make a list", "memory joggers" and asking "who do you know?" makes me want to hurl.
Nobody wants to recruit that way anymore, and I don't think they did back in the 80's either, which is the last time that type of approach was even relevant.
In online business, you either adapt or you lose. It's really that simple.
The good news is...
Once you implement the proven solution I'm gonna reveal to you, you'll never have to worry about getting left in the dust.
But before we go any further, let me quickly cover...
Who I Am And Why You Should Listen To Me…
First off, I've been successfully working from home since 1993.
In fact, I've been working online as my ONLY source of income for 17 years now.
During that time I've researched, reviewed and tested just about every type of money-making opportunity known to man.
I've pretty much seen and tried it all, from network marketing, to affiliate marketing, direct sales, direct mail, ecommerce, drop-shipping, Forex robots, binary options trading, revenue-sharing programs, lead generation, and too many other opportunities to count.
Most of 'em were complete duds… but some have been very profitable, netting me as much as $148k per month.
My wife, Chiara and I live a pretty comfy lifestyle today, but the truth is, the journey to get there hasn't been all roses and butterflies… not even close.
I got my start in the network marketing industry in 1997 and spent the first few years running between mad and frustrated.
I did everything I was told to do, which was make out a list of my warm market and then pitch my friends and family, and do the weekly dog and pony show with the home parties and hotel meetings.
I went to every single training event I could squeeze in and attended national conventions.
Eventually, I ended up having stockpiles of unsold inventory, mountains of debt and got stuck in the NFL club (aka, No Friends Left!).
Needless to say, it wasn't very long before I ran out of people to talk to.
No surprise, right?
I quickly learned that if I didn't have a consistent flow of qualified leads and prospects, my business was doomed.
I couldn't afford to wait for my sponsor to pat me on the back until I burped. I had to burp myself.
So I started putting flyers on cars in Walmart parking lots and posting signs on telephone poles.
And when those pathetic strategies flopped, I got the 'bright' idea to start buying biz-op seeker leads and then spent almost every waking hour grinding away cold-calling complete strangers.
If you've ever had the 'pleasure' of cold-calling biz-op seeker leads, you know how friggin' brutal it can be.
As an introvert, I absolutely HATED cold-calling!
You end up with a big ole' lump in your stomach, a bruised ego, wasted time, tons of disconnected numbers, and pissed off people that lost money in other deals.
The Missing Link That Turned My Business Around
Once I started implementing the same rejection-free formula I'm going to hand over to you, I went from cold-calling and prospecting (more like chasing) hundreds of leads and barely sponsoring a few people into my business per month...
... to sponsoring an average of 10 – 20 new reps per WEEK.
I became the hunted, not the hunter.
Practically overnight, prospects started knocking on MY door first, wanting to join my business because they already knew, liked and trusted me before we even spoke on the phone.
And the cool thing was I stopped making outbound calls to people... because they were calling and emailing ME instead!
These days, I don't buy leads anymore...
I don't hold meetings (or draw circles on whiteboards or napkins)...
I don't harass my family and friends (or anyone I come within 3 feet of)...
And thankfully, I no longer make any dreaded or awkward prospecting calls to deadbeat tire kickers anymore.
All I did was make one little shift
in the way I was building my business...
Would you like to know how to automatically and effortlessly turn cold strangers into friends, friends into customers and reps, and customers and reps into raving fans and repeat buyers
Well, after numerous requests, I decided to distill everything I've learned over the last 17 years (that works) into an EXACT step-by-step blueprint that others could easily follow.
I call it the Attraction Marketing Blueprint™...
It teaches anyone how to earn $100K+ per year in any home business (even if you're a complete newbie).
WARNING: This is NOT another ebook you're never gonna read. It's waaay more valuable because it literally covers all the bases so there's nothing left for you to figure out on your own.
There's no more being stuck spinning your wheels or looking for the missing pieces to the puzzle...
All my guarded secrets are here in one easy-to-follow guide that takes you from zero to six figures and beyond.
Here's just a sneak peek of some of the things you'll learn:
The most effective way to build credibility, draw interested, targeted prospects to your site, and properly position yourself as an expert (even if you're a complete newbie and haven't made a dime yet).
The truth about what it really takes to build a thriving business online - no hype or B.S., just the ins and outs of what it means to operate on the web and make a full-time living from it.
How I made $29,867 in net referral commissions in 3 days and over $375k in commissions in 3 months... from just ONE income stream.
The ONE SINGLE EMAIL (you can copy and paste) that builds instant rapport with your prospects 24/7 so you can produce more sign-ups and sales in the shortest amount of time.
Why my attraction marketing formula offers you no more selling or painful rejection and how to use automation to enroll customers and reps almost effortlessly.
How to generate your own real-time leads for less than $1 buck each and how to have them pay YOU for your advertising costs.
Why I save certain types of junk emails, and why you should too!
How to automatically build trust and create a deep, emotional relationship between you and your prospects BEFORE they talk to you.
A list of 17 words to avoid using in your advertising that turn people off, and a list of 32 "Power Words" you can use that create sales.
How to never hear "No!" from a prospect ever again.
How to automate the majority of your business so that you have more free time to enjoy life, instead of being bogged down with mundane business tasks.
A little-used method to continually increase your profits and build multiple streams of income with your existing customers. Many entrepreneurs know about it, but don't use it much, if at all. Yet it's extremely powerful!
How to set things up so that you'll never have to worry about any company or program you align yourself with going out of business.
And much, much more.
This will work for you regardless of whether you're looking to earn your first commission check, or looking to earn 5 figures a month (or more).
No uncertainty.
No guesswork.
Look, I've built my reputation on being a no-fluff no-BS kinda guy and providing immense value.
I don't claim to have all the answers, but if someone had taught me what I'm about to teach you, I know I would've have gotten to the million dollar mark in my business much, much faster than it took me.
Bottom line, if you're an online marketer and want to make more money in your business, this proven method will work for you.
But don't take my word for it...
Here's What Others Are Saying About This Course:
I just finished reading your book and it's fantastic man. As you know, this is exactly what I like to share with people as well and I love the fact that you've basically gone into extreme detail from start to finish, you basically show people the process that you've used and many others including myself have used to brand themselves and learn how to attract their prospects to them. I'll definitely be recommending this to my list.

Mike Dillard

Creator of Magnetic Sponsoring
After reading and implementing specific techniques and strategies in this course, I was able to make an excess of $100,000 in my first six months. This stuff works and it's truly amazing.

I was very surprised and extremely pleased that I had prospects calling and emailing me, and what was really nice was that they already knew who I was and wanted to do business with me specifically. This is a must read if you're serious about taking your business to the next level.

Damian Benko

President of Boundless Prosperity
I wholly endorse Brad's Attraction Marketing Blueprint™ simply for this reason; because I'm living proof his strategies work. They're the same strategies that I'm using in my own business on a daily basis. If having character in business is important to you, and you want to make tons of money online, get Brad's book, it's totally worth it.

David Dutton

Co-founder, Replace Your Mortgage
From the time I picked it up, I just kept writing in the margins and underlining stuff. I believe in personal branding. It takes a little bit longer, but it's powerful. And then you ended up with creating multiple streams of income, and I think a lot of people still don't understand how it's supposed to work, how it can work and you put it down so well. My hat's off to you. Thank you so much for getting this out to people.

Troy Dooly

Founder of MLMHelpDesk.com
After You Complete This Course, You'll Be Ready To Immediately Start Attracting Qualified Leads & Buyers To Your Business Without Chasing, Convincing Or Coercing Anyone.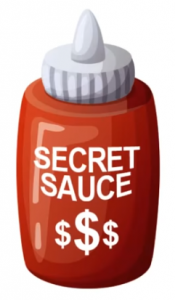 Have you ever wondered what top earners online do that others don't do?
Some might say that top earners take massive action and THAT'S the big difference between the two.
If that's what you're thinking, then you're only partially correct.
Yes, while it's true that top earners do take massive action… that's NOT what really separates them from the rest of the crowd.
Let me explain...
You see, when most people join a business opportunity, they usually just grab their company's replicated website link they're given and start promoting it.
They copy and paste their affiliate link all over social media or perhaps they buy some traffic or clicks from solo ad vendors.
But here's why this amateur approach doesn't work and why most people will end up with more headaches, frustration, and embarrassment then they began with.
Aside from the fact that tens or even hundreds of thousands of other affiliates are using the same exact cookie-cutter site as they are, the primary problem is that any would-be prospects will view them as a rookie marketer, or even worse… a "spammer".
Let me be blunt. If your strategy is to do the same thing everyone else is doing, then you frankly don't stand any real chance of separating yourself from the pack.
Now that we're clear on what DOESN'T work...
Wanna know what truly separates the top earners from the other 99%?
3 specific elements...
They are:
Original Content
Positioning
Personally Branded Marketing Funnels
Because of these 3 elements, top earners are able to easily distinguish themselves from the rest of the pack.
As a result, they become more trusted and are perceived as more valuable in the eyes of potential prospects.
And when people trust you, what do they do?
They join you with ZERO hesitation, and without any need for sleaziness and pressure.
This is the 'secret' that ALL top earners know.
They know they need to stand out among everyone else promoting the same business opportunity and/or offer.
They also know they can't blend into the crowd or be perceived as "just another marketer".
So, if YOU want to be a top earner, you've gotta answer these 3 questions for your prospects:
Why should someone choose to do business with me?
What do I offer that's different?
What do I bring to the table that others don't?
The cool thing is, after you go through my guide, you'll know exactly how to answer these questions AND how to use them so you can become a top earner too.
Believe me when I tell you, what I've just covered are just the highlights.
I just want to thank you for putting out the Attraction Marketing Blueprint, Brad. Within the first 30 days of working with it, I was able to turn a pure profit of $45,000 and that was after losing $5,000 a month for several months, it's just incredible.

Gabriel Wilson
He literally decodes everything the top marketers use to sort at the top. If you want to learn what's separating you from success in this industry, pick up your copy, print it out, and devour every word.

Westly Lager
No Fancy 'Bonuses' To Artificially Inflate The Value
Most marketers throw in a bunch of 'extra bonuses' at the end of a letter like this to sweeten the deal and artificially pump up the value.
The problem with these bonuses is that they usually have NO VALUE to you as a customer!
That's because they're often completely unrelated to the course you're purchasing.
So they serve as nothing more than a time-wasting distraction that takes you away from accomplishing what you're hoping to accomplish.
I refuse to do that!
I've created 3 exclusive fast-action bonuses for you that I developed specifically for this guide:
Bonus #1: Rapid Traffic Secrets ($97 Value)
The first bonus you're gonna get is access to my personal list of favorite traffic sources (sources most marketers don't even know exist) for getting more leads, sign-ups, sales & cash flow.
Not only does this report reveal what I consider to be the best type of traffic for promoting home business / make money online offers, but I'm also gonna provide you with my own personally vetted list of online traffic sources.
These are the same traffic vendors used by many of the top earners you see on leader boards... and I'm handing them to you on a silver platter!
So if you want to get ENDLESS traffic to any website without the technical nonsense, this is for you.
Bonus #2: How to Make Five Figures Monthly With Cheap Ugly Postcards ($97 Value)
The next bonus you're gonna get is my postcard marketing course I used to sell for $97. Postcard marketing has been one of my secret weapons for promoting both online and offline business opportunities and affiliate products.
The main reason I love postcard marketing is because it's typically overlooked by most online marketers, which means there's very little competition.
In this bonus course, you'll get lots of real-world sample postcards you can swipe, as well as every tip and technique I've used to make postcard marketing highly profitable.
I'll also give you a list of companies that will design, print, stamp, and automatically mail out your postcards for you.
Bonus #3: The Four Personalities For Home Business ($27 Value)
No matter what home business you're promoting, people skills will always trump product or comp plan knowledge.
When you know how prospects think, selling and sponsoring becomes easier... and a lot more fun.
The insights in this report are based on my notes from a live in-person training session I did in front of several hundred network marketers.
This information is timeless. It'll work just as well for you today as it will 20 years from now.
You'll learn how to:
Gain instant rapport with your prospects and business partners
Motivate others into action and help keep them focused
Decrease personality clashes and conflicts
Win friends and increase cooperation with even the most difficult people
Identify your personality "color" and quickly identify the color of others
Gain the unfair advantage over your competition
As you can see, there's a lot covered.
And to make it accessible to anyone, I'm offering you my complete Attraction Marketing Blueprint course plus all three bonuses valued at over $300 for a ONE-TIME PAYMENT of only $97 $37.
No upsells! Everything is included.
What a bargain!
If you see the value, use the button below to order now...
My Unconditional 30 Day 100% Risk-Free Money Back Guarantee
I'm so confident you're going to love the Attraction Marketing Blueprint that I want to make you a bold promise...
What you discover in this guide must have a huge impact on your business...
It must be easy for you to understand and implement... and it must get you results when you follow the simple steps I'll lay out for you...
Or I insist you request a full no-questions-asked, no-hassles refund.
You have an entire 30 days to put my training to the test.
That's longer than it takes to go through the entire course several times, so there's no rush, and nothing to lose.
You'll either completely love what you learn from me...
Or you'll get your money back.
You can even keep all the bonuses.
As you can see, I've completely shouldered all the risk for you.
You've got nothing to lose and everything to gain.
Even better is the fact that you can be diving into this cash-boosting formula in the next five minutes...
And best of all, you can be making more money in your business in just a few short days from now.
I've been free for 17 years now. Let me help you do the same.
As the old saying goes, "You can lead a horse to water, but you can't make him drink."
I look forward to seeing you on the inside,
Brad Weinman
P.S. Remember: It's a helluva lot easier (and faster) to reach your destination when someone who has been there before shows you the shortest path to get there. I can assure you that you won't find another course that provides the value that I do.
P.P.S. If you've made it this far down the page, it obviously means you haven't purchased yet.
Here's something to think about if you're still on the fence: Make no mistake - my Attraction Marketing Blueprint is unlike anything out there in the industry.
You've heard from plenty of real people, many of whom have gone on to create six-figure businesses by implementing what I teach.
There's no need to continue relying on "hope marketing" when you have a proven formula like this to get more leads and sign-ups on demand.
Nothing is held back or left out. You simply can't afford to skip out on this, especially with a guarantee like the one I'm giving you...
So click below to get started right now!